My First Art Business, by Wendy DeRaud
Mar 17, 2018
Back in 1979 (yes, way before many of you were born) I drove from California up to the Okanagan Valley in eastern British Columbia to visit my sister and her family. As soon as I got there, I fell in love with the place, and decided to stay. I stayed for 2 1/2 years.
The first place I lived when I got my own place was in a little cabin without running water or electricity. In the Winter, my cabin, which cost me a meager $35 a month, was heated only by a wood stove that was rusty and leaky and couldn't hold heat. I was given some green wood, which meant that my cabin didn't stay very warm, and the wood would catch on fire but wouldn't stay lit through the night. I'd wake up in the morning with a cold nose, but I kept warm enough inside my orange down mummy bag.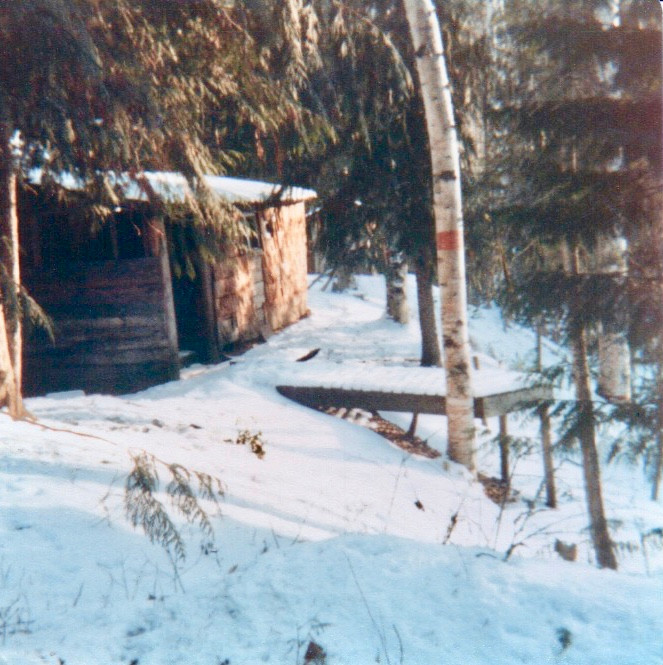 My Little Cabin in the Woods
One of the first things that happened to me was that I was inspired to draw and paint. The beauty of the rural River valley along the Shushwap River was so inspiring to me, I started carrying around a sketchbook wherever I went. I sketched pen and ink drawings of the River, of the quaint little Indian Church, of a row boat docked along Mabel Lake, a whole series of black and white sketches that I made into a set of notecards.
I would frequent local crafts fairs and sell my pen and ink drawings, my notecards, and my friend and I would sell our hand-drawn pottery. She would make the pots, I would write and draw on them with glaze pencils, and together we had beautiful pots.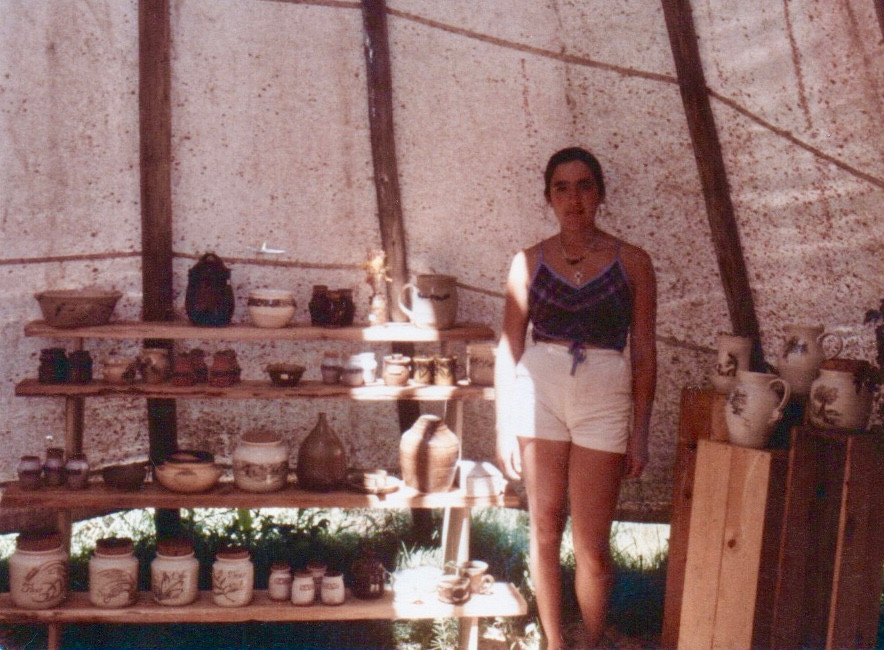 A Display of pots inside a Ti-pi Art Show
A few of us formed a loose-knit artist cooperative, and painted a mural at the community center at Kingfisher Hall.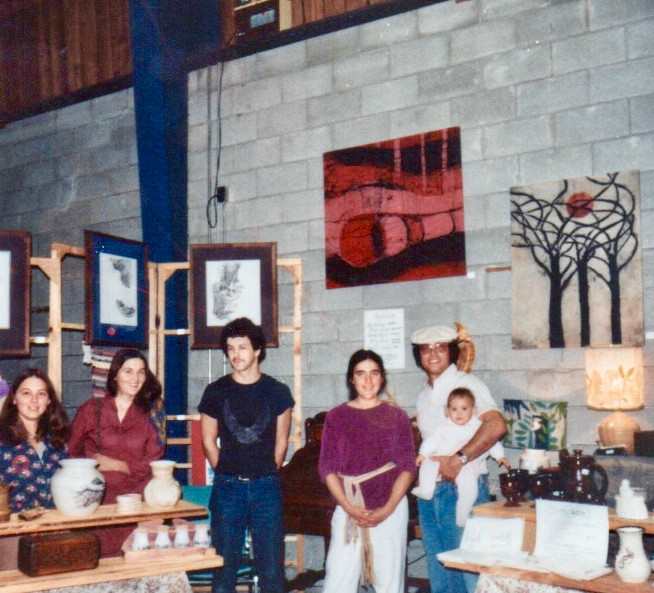 Our Little Artists Group at an Art Show in Town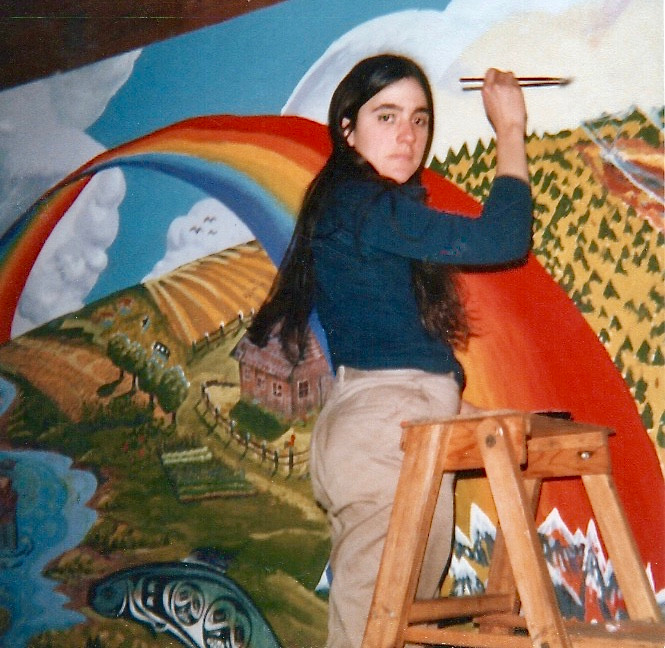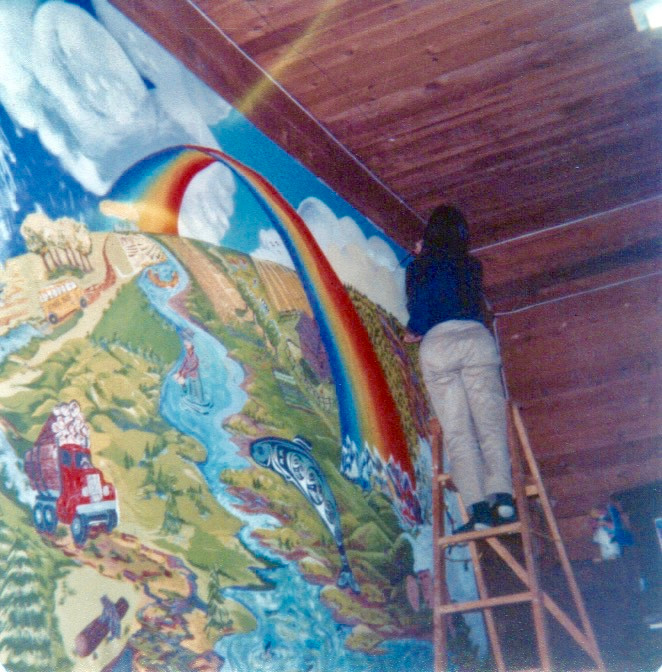 Working on our Mural at Kingfisher Hall
That was the first time I was able to support myself as an artist. Perhaps this experience so long ago was preparing me for my future life, married to another artist who would also attempt to do the same, in a much different world.