A Year of Blogging: What Commitment Looks Like, by Wendy DeRaud
Feb 15, 2019
Last February I started my blog, so that makes it a year since I started. I think I counted nearly 60 posts I've written over this year.
Ok, so it's been over 2 months since my last blog post. My bad.
When I first started writing for my blog, I was enthusiastic and believed I had enough material on the tip of my fingers to write 3 times a week. I couldn't wait to write another post after posting just one. Posting, sharing, and writing regularly was my life for awhile there. Every Wednesday night I hunkered down in my spot at Barnes and Noble and turned out at least 1 piece for the blog, editing and honing throughout the week.
People warned me that it was going to be hard to maintain the level of commitment that writing a regular blog takes. Of course, I didn't think that pertained to me!
But eventually those people were proved to be right, because before too long, I was posting twice a week instead of the original 3. Life happened and upset my rhythm, and my attention turned elsewhere.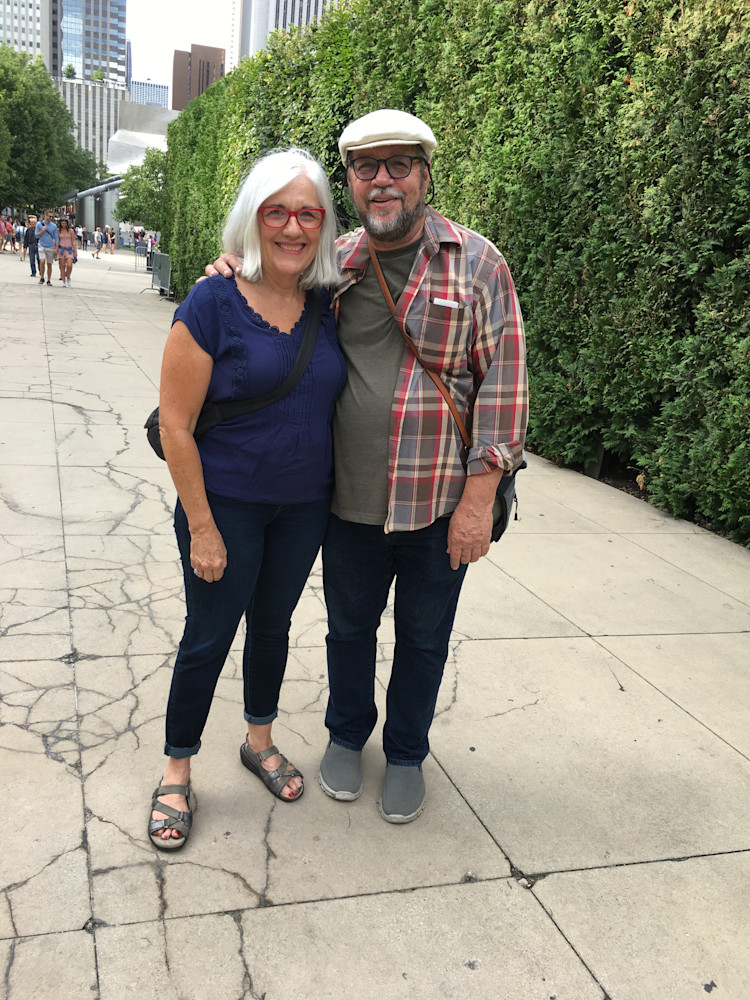 Mark and I enjoying the sights in the wonderful city of Chicago
A trip to Chicago, planning my daughter's wedding, and the October wedding itself threw me into such a tailspin that my writing dwindled to a mere once a week.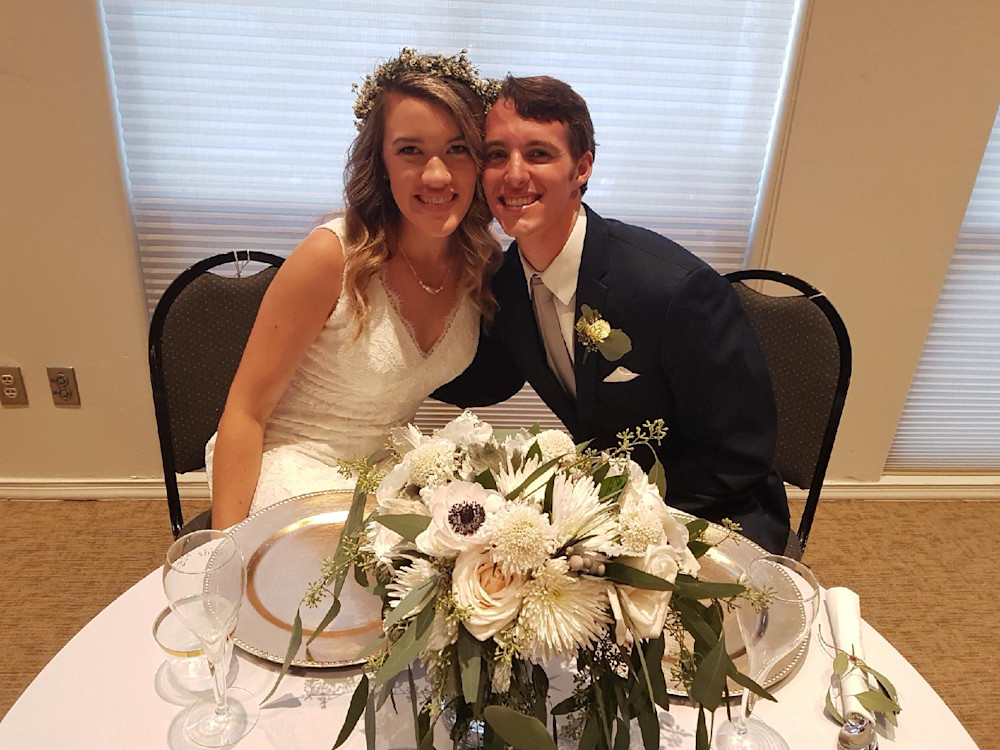 The Big Day for our beautiful daughter and wonderful new son-in-law
Of course, that is the normal way people blog. I had set such a high bar for myself, I couldn't maintain it.
Christmas came along and lots of other changes of focus caused me to pretty much ignore my blog.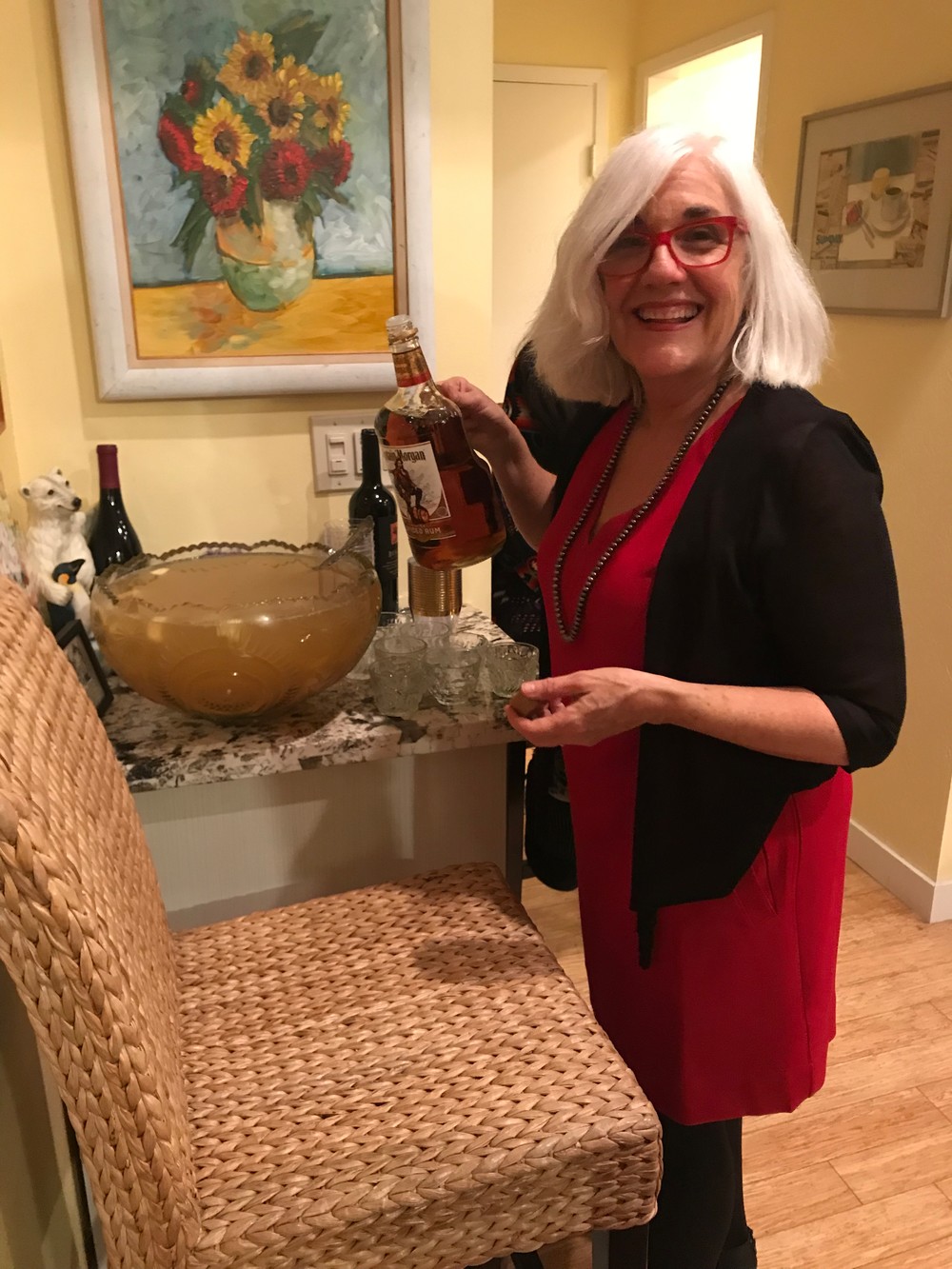 Enjoying our annual Christmas Party and the traditional Rum Punch
I wasn't as committed to driving traffic to the website anymore either. Instead, I was beginning to get more excited about the art classes and teaching children to draw.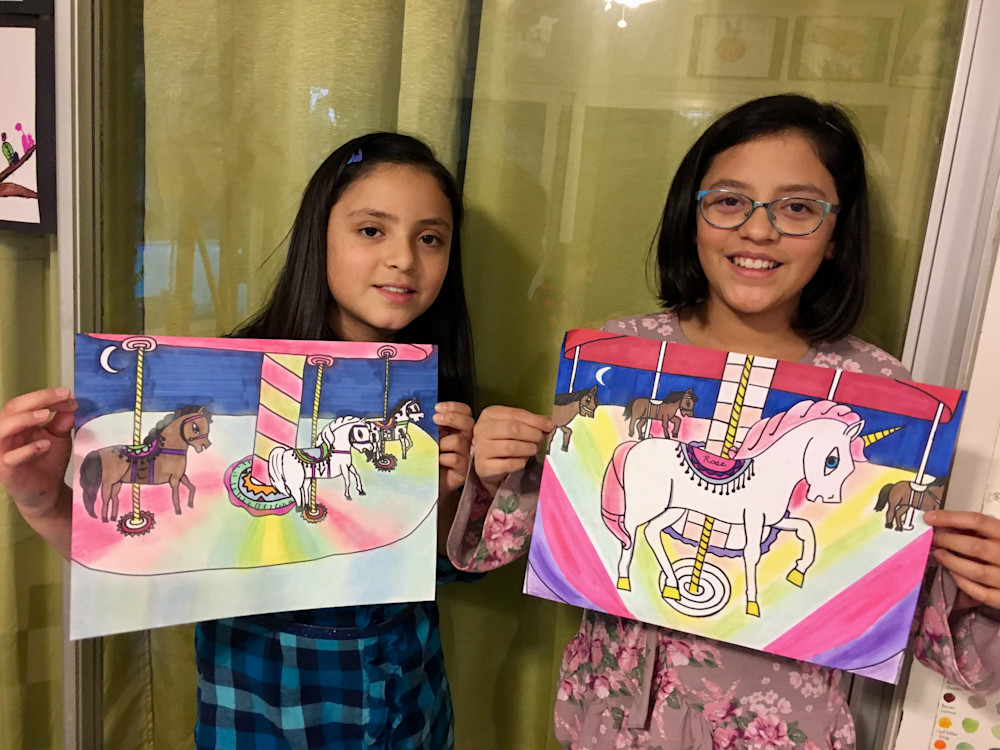 Two talented sisters on the last day of the 2018 semester
The down side of being a polymath (someone with multiple creative gifts and interests) is that we can quickly become distracted from one area of creativity to another, flitting around all over the artistic flower garden, depending on the season or the current passion pulling my attention.
The passion was changing and becoming more specific too. Part of my reason for writing the blog was to express what I cared about most deeply, and to communicate what Mark and I are about in our life's work and ministry, the arts and its connection to spiritual life and meaning. That too was shifting and readjusting itself, and while bears were hibernating in the Sierras, my thoughts and ideas have been incubating and waiting for the right time to emerge. I haven't given up on my blog, and I hope you, dear reader can be patient with me.
We need to be easier on ourselves when it comes to commitment. I notice that artists and thinkers like my husband can go through periods of seeming inactivity and dormancy. Our culture is so oriented towards doing and activity when often, the inspiration needed for artistic expression needs a time of quiet germination in order to be more fruitful.
So that's what I've been doing since I last wrote, letting all the fresh new ideas and thoughts germinate, incubate, preparing to emerge.
As the ground is now inundated with water from the heavy valley rainfall of late winter, there are seeds waiting underground. We've forgotten about them, as we cut back the old growth last fall, we can't even see what kind of perennial was planted there, but the seed knows. When the time is right, the soil is warm enough, when the sunshine of March penetrates and activates the seed, telling it that it's time to be rekindled, to sprout a new little tendril and pop it through the soil once again.
Until that time, it may be better to rest and soak in the rain, the nutrients, let the earthworms wiggle their way through the soil and prepare it for the upcoming new season.
I have been learning, thinking, pondering and soaking in the new thing I believe God is doing and wants to do and I can't wait to explain it to you in my coming blog posts: It's about transformation, it's about a quiet revival of hope in our God-given identity that we're growing into every day. It's about learning to wait for the Holy Spirit to whisper into our hearts at the right time the wise word that is needed to feed the hungry souls gathering all around us, to answer the questions that are being asked of us, the answers that are being prepared for us in Heaven, the colors and forms and poems that will speak and give beauty and hope to the thirsty and broken ones coming to our doors.
"Stay committed to your decisions, but stay flexible in your approach." – Tony Robbins
That is my commitment, to express and give out what I am receiving, as clearly and as regularly as I can. Thank you for being my readers, for listening to my heart and joining me on this journey, no matter how I become waylaid in worthwhile distractions.
Here's to another year of blogging!