Art for Healing, by Wendy DeRaud
Apr 12, 2018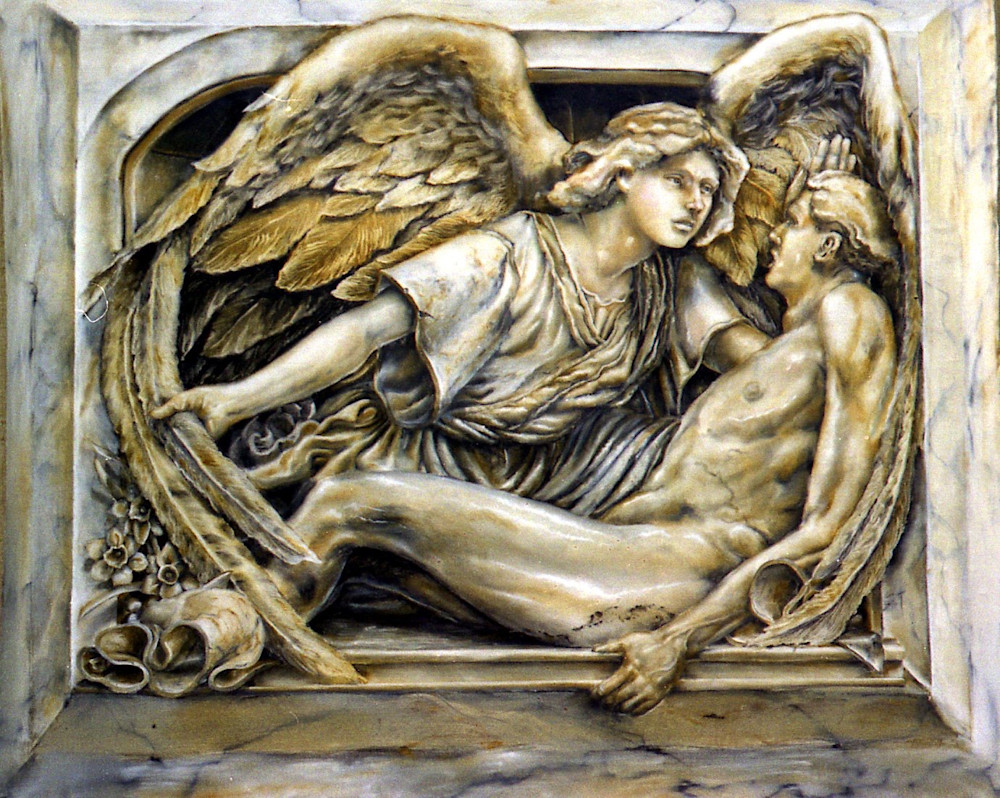 "Ministering Angel", oil painting by Mark DeRaud, from the Rotert Family Collection
Today is a day for silent repose, a time to just be.
God has sent an angel to your side, to help you. All you have to do is rest and wait. All the weariness from trying to survive, striving to do the right thing, to live your life the best you can, to accomplish something, and get it all done in time - it's all catching up with you, and you're exhausted.
Be still and know that I am God.
It's hard to cease the endless activity we so easily get caught up in so that we can just -
stop
and remember
what's really important.
We need healing, we need sleep, we need to take care of ourselves.
Let it be.
Sometimes we forget that we can ask God to send us a few angels to come, when we need a little extra help with this business of living.
Sometimes it's just hard.
So let it go and let your healing angel do your work for you. Let him come and touch those deep broken places, bringing the oil and the wine into those wounds.
Tomorrow will be better, but for now, it's okay to admit you need a break. It's gonna be okay, I promise. The angels are here.