Art from a Dream, by Wendy DeRaud
Mar 27, 2018
A friend recently asked about the meaning of this painting.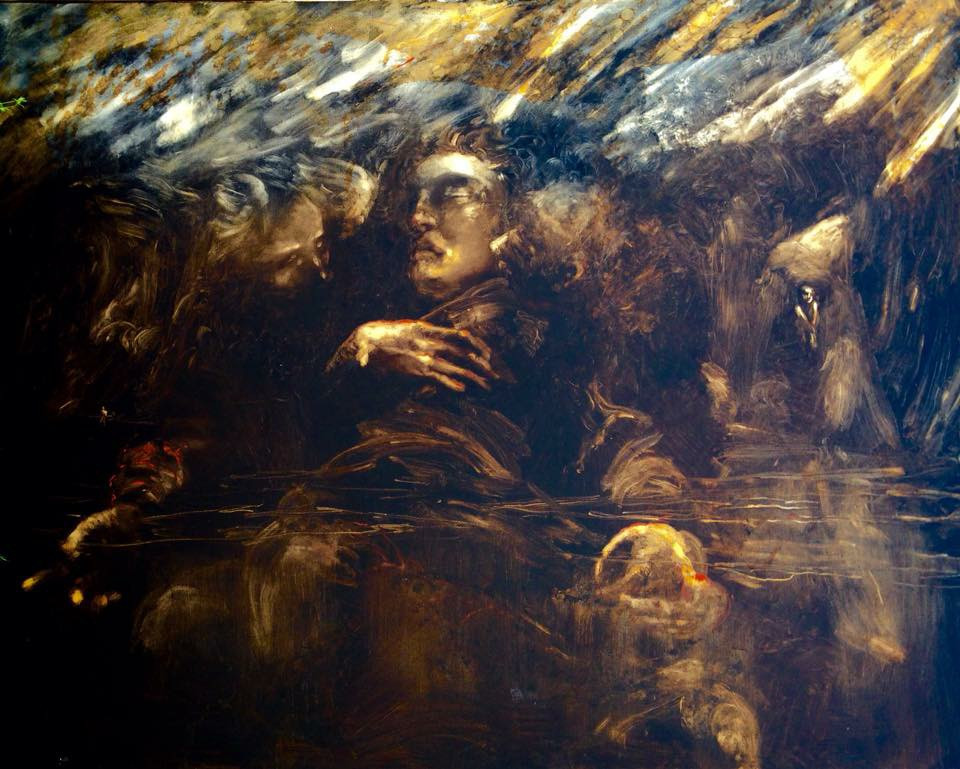 Cleft of the Rock II - oil painting by Mark DeRaud
Most of Mark's paintings have meanings, which you can find browsing website. We believe it's important to know the story behind a work of art.
When Mark was 17 and a new follower of Christ, God gave him a dream in which he was standing in a field outside of his home in Atwater, California, when the nearby Sierra Nevada mountains became a monstrous tsunami heading straight for him, his own a personal cataclysmic tidal wave.

"God, this is going to kill me!" he cried.

A still small voice told him to hide in the cleft of a rock for protection. When he did what he was told, the wave hit, but all he felt was a pleasant spray of mist on his face.
It wasn't long after, when his parents divorced, that Mark was hit with a suicidal depression that would attempt to take him out. It was during this period that the Lord taught him significant ways to heal his mind. He was given practices that would help deliver his thought-life from anxiety, perfectionism and suicide, so that in 7 months, his thoughts changed, his handwriting changed, his gait changed, and he was out of his suicidal depression.
Mark continued to apply these techniques and practices as he healed from his difficult past. He has also used these practices to counsel and minister to people who come to him with similar difficulties. He has discovered that those same practices have been used in Cognitive Behavioral Therapy (CBT), and other art therapies.
This was the first painting Mark painted to describe that dream. All good stories bear repeating, and so do good images.
Cleft of the Rock I - Oil Painting by Mark DeRaud
"Dreams are illustrations... from the book your soul is writing about you." ~Marsha Norman