Seclusion is the Enemy of Creativity, by Wendy DeRaud
Sep 12, 2018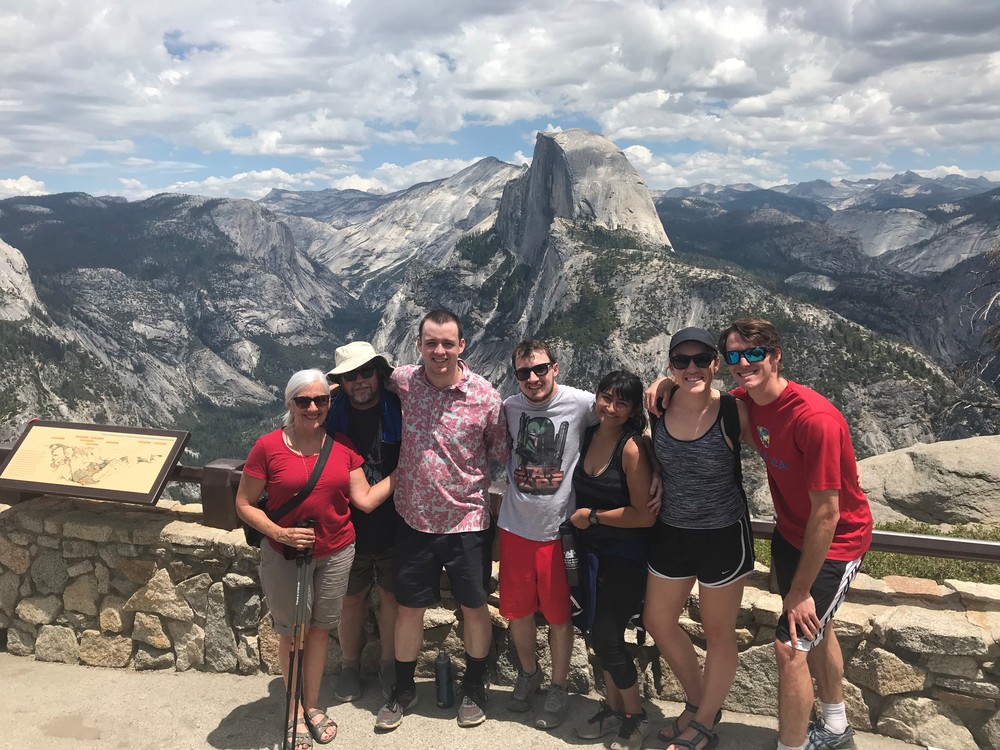 The DeRaud Family at Glacier Point, Yosemite National Park, California: Wendy, Mark, Nathan, Michael, Shaamli (Michael's gf), Madeline, and David Schulte (Madeline's fiance')
When I read this article, "Why Seclusion is the Enemy of Creativity"(which is excellent, by the way), sent to me by a friend, I immediately thought, "This explains why we need Art 'n Soul!"
After watching, "Fantasy Makers" the other night at our Art 'n Soul kickoff event, I was reminded that the Inklings was a sort of literary Art 'n Soul, out of which was birthed some of the most impactful literature of the 20th century that is still inspiring people of all ages today with their messages of spiritual truth clad in the symbolic language of fantasy and the imagination. If these great men ( including C.S. Lewis, J.R.R. Tolkien, Charles Williams, Warren Lewis, Clive's older brother, Owen Barfield, and many more) hadn't met together regularly but instead, decided to isolate themselves from each other, our culture would have been robbed of much goodness.
"There's a rumor going around that C. S. Lewis was an irritable introvert, isolated and lonely and scared to death of girls. Maybe it all comes from some grim stereotype of smart people or college professors or, maybe, published writers. That whole image is completely wrong. Lewis wasn't an introvert. Or a loner. No- he was a large man with a booming voice, a hearty laugh, a robust enjoyment of everyday life. And that is why he was a man with friends.

It makes sense if you think about it. His writing is so warm. His ideas are so engaging. His approach is so inviting. The lively, personal voice that emerges from the written page reflects the heart of a man who lived his life in community. Every season of Lewis's life was marked by strong personal connections." from C. S. Lewis, J. R. R. Tolkien, and the Inklings, www.cslewis.com.
These human connections are vital to the life of artists, because of our being prone to sensitivity, depression, toxic introspection and emotional instability. It is enough of a battle for us to stay focused and intent on the discipline of our creative acts, but if we fail to add the social element to our creative life, we are in danger of our art becoming self-referential; without submitting to healthy critique, we won't be encouraged as rigorously to excel beyond our own limited vision.
We need each other.
The flip side of the darker tortured artistic personality above is that we really do thrive on strong personal connections described in C.S. Lewis. If we stay in community, we can grow more than we can imagine because our community surrounds and protects us, keeping our heads from growing too big, and keeps our feet firmly planted in reality. Sharing our works in progress keeps us humble and teachable, and connected to the needs of the greater world outside.
So let's do this, let's find our artistic community of New Inklings. If you live in Fresno, California, it's Art 'n Soul.