The Grand Finale: My Summer of Mosaic, Part IV, Wendy DeRaud
Feb 10, 2018
By the Fall, I was done, and my husband helped me put the mosaic up on the wall above our bathroom sinks. It was so heavy, we had to divide it into sections to make it easier to install.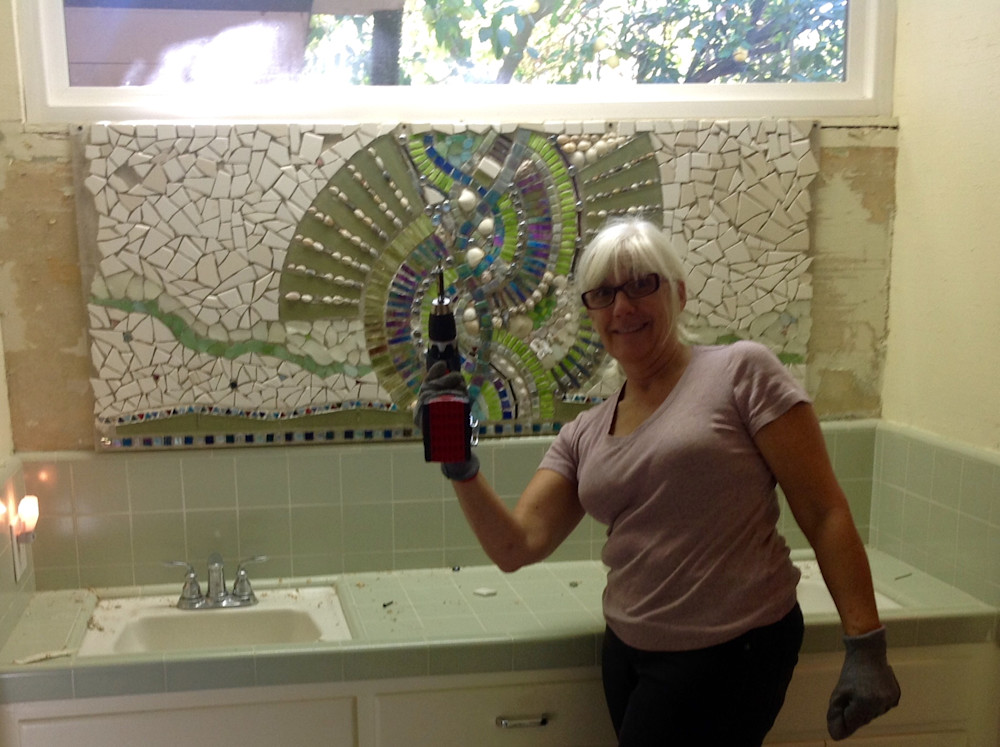 I'm holding the drill and look real spunky, but my husband insisted on taking a picture of me, even though he actually did the drilling. False advertising.
And I also admit that my mosaic still hasn't been grouted. But I still enjoy looking at it everyday and don't think at all about the pain and heartache of my failed business. Rather I think of how I accomplished real dope by making this beautiful design. I see how the cords serendipitously fit in with what I see through the window above, how the grapefruit tree's branches curve with the same curving lines of my three stranded cords.
I don't always remember how art-making can be dope for me. I sometimes just stew in my sadness or disappointment. But when I decide to get up and write a poem or do a sketch, write a letter with my own hand, or arrange some flowers from my garden into a vase, that act alone can feed me just the dope I need to lift my spirits and help me see God's face smiling back at me.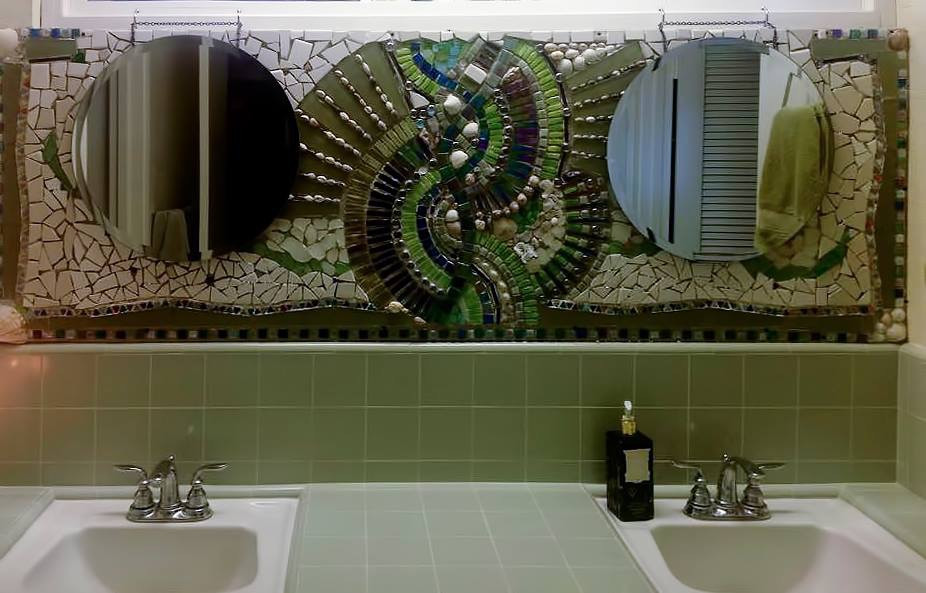 My Finished Piece
Tune in to our blog on Monday, February 12, for another encouragement to help you find your voice in your creative expression.