The Story Behind the Praying Hands, Part II - Mark DeRaud
Nov 20, 2018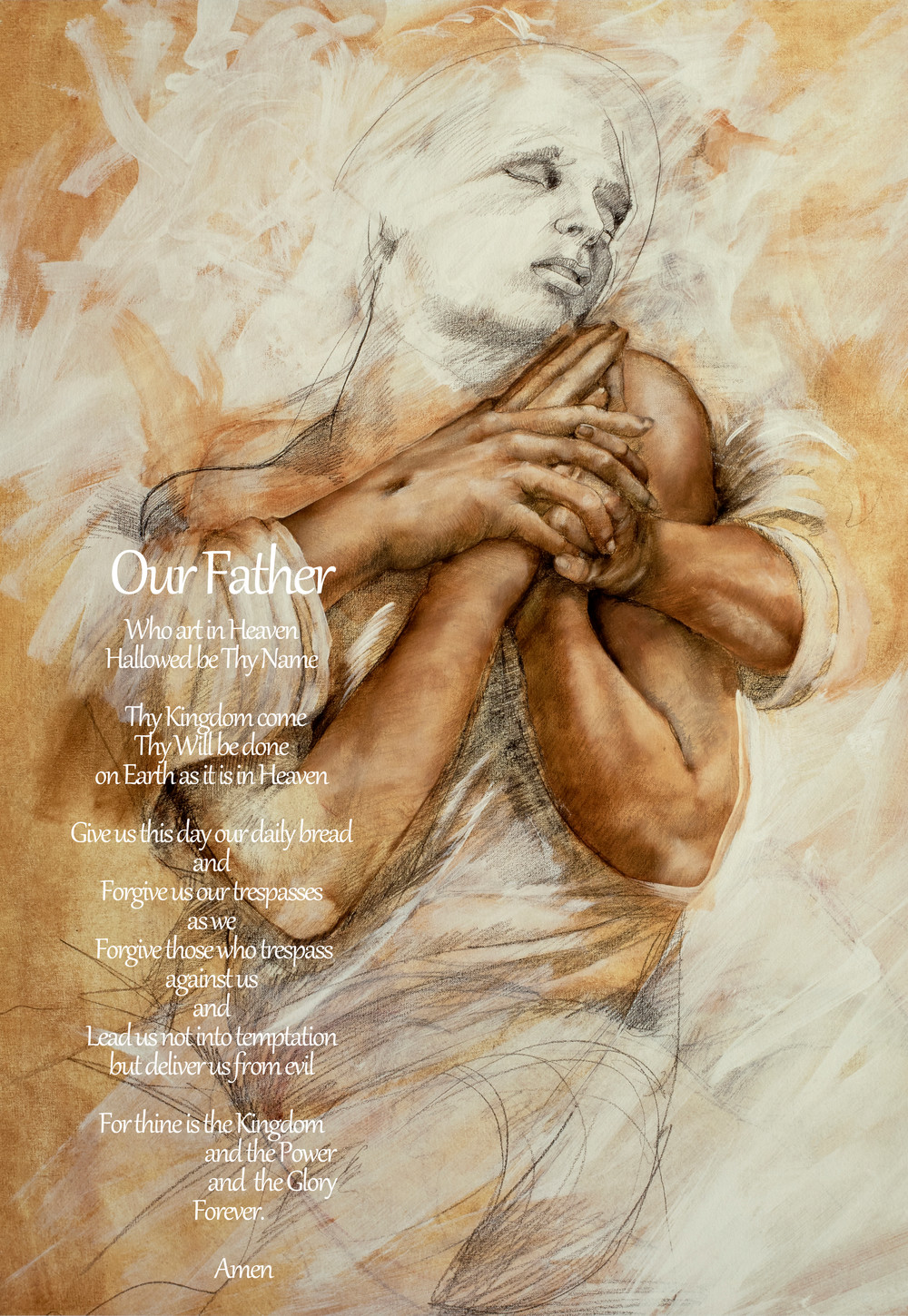 It was 1999 and the U.S. was hit with another financial downturn, and since artists' livelihoods usually follow the economy, my career followed suit. 1997 and '98 had been successful years as an artist, I had opportunities to create large murals in palatial estates, along with more trompe l'oeil, hand-painted wallpaper, and some large commissioned paintings. But then in '99, the economy dropped and all my jobs just died.
A good friend who believed in me, had relocated to the Seattle area and had felt compelled to invite me to show my work and speak on art and Christianity. Through a friend in the trucking industry, he was even able to secure a crate to ship my art work to Seattle. But despite his noble efforts, at this point I was so discouraged about my stymied career in the arts that I didn't have much hope for any kind of success in terms of sales or ministry. If it wasn't for my wife's faith that something good was going to come of this trip, I would have been in total despair.
We secured dear friends as babysitters for our 3 young children and left for Seattle with small change in our pockets. We were amazed at the joy and anticipation that met us at the other end as our friends picked us up from Sea-Tac and began showing us around.
Our first opportunity was at the Seattle Vineyard where a few pieces of art work were hung, and I was to speak about art and faith. My talk was received enthusiastically by friends and even family who came from afar to hear me, and others who attended also began to show interest in buying my work. Little did I know that members of the church up there were working for Microsoft and other areas of the hot new tech industry and had stories of their own of God's miraculous provision, invention, and visitation. Before the day was over, I had sold 2 large paintings, "Yes" and the "Body of Death," to a man who had just invented and sold to the U.N. an algorithm used in computers. God had given him this invention and he and his wife had gone through a long trial in the process. My wife and I also were able to pray for God to release people's creative gifts. It became apparent that there was a strong need in the Body.
That was the first day. The second day I showed some more art that was hung in a beautiful old Seattle home, but later, ate some great Japanese food and got food poisoning. On Sunday morning when I was supposed to speak at the Mountain Vineyard, I was gravely ill. Still I was to continue as planned, so my sermon and what transpired was a blur. Nonetheless, God showed up. I told my testimony of overcoming suicidal depression by the power of God, and openly wept, I shared about my art and how I pressed on through despair to paint as the Lord directed me, and what I was saying, though hardly audible to me, seemed to resonate with the audience. At the end, scores of people came up to the altar and we were there praying for at least an hour, for freedom in the pursuit of creativity and artistic gifts, for healing from the trauma of suicide, for God had touched people that day who were dealing with those very issues.
After the service, we found out that a gentleman in the voice-recognition department of Microsoft was interested in buying the originals of both The Praying Hands and another piece, "Beloved." We were blown away. As we were taken to the airport and on our way home to California, we felt like we were in a dream, that we had arrived empty-handed and returned with our pockets full; 4 paintings had sold and payments would be made over the next few months. Our hearts were full and our faith strengthened by what God had done. And that was when the original Praying Hands sold.
To see The Lord's Prayer featured on Mark's Praying Hands, go here.