When the Long-Awaited Day Finally Comes, by Wendy DeRaud
Jul 13, 2018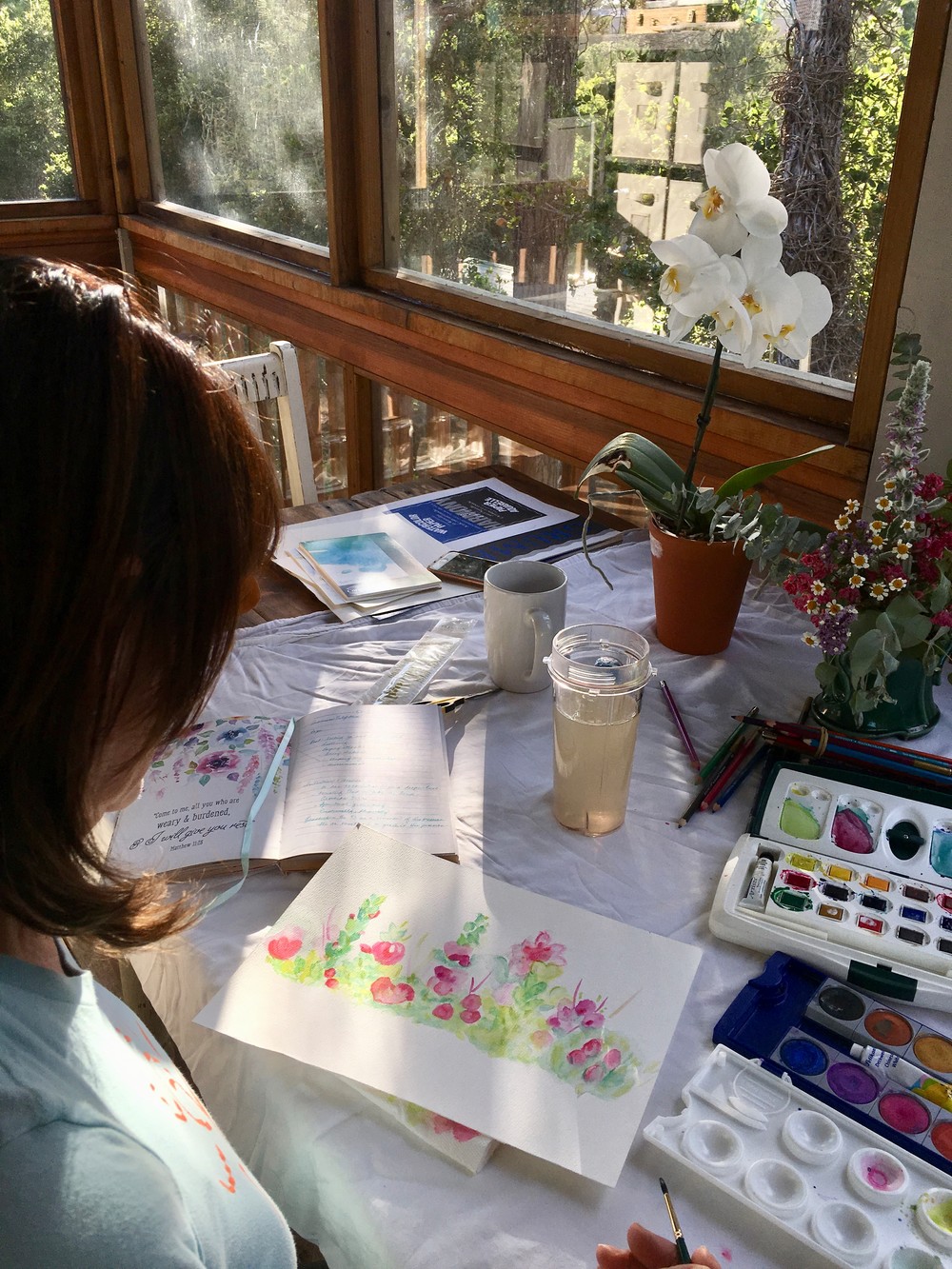 Years ago, I gifted my dear friend with a set of watercolor paints and a brush or two, to hopefully inspire her to start using her artistic gift. But she never used them.
Years later (just a few days ago), she finally did, when we decided to get them out and paint together.
Who knows why it took till then. Who knows what was holding her back, even though she had all the supplies tucked away, ready to take out on some particular day.
And this day was not a spectacular breakthrough of a day either.
It was a good day because we were together.
And it was a good place, as her sunroom had magnificent natural light; there were abundant still-lives to use for reference, and an illustrated journal to look at for inspiration as well.
We were relaxed and had given ourselves this time, with no obligations, no interruptions, nothing to distract us from the moment. We decided just to play, enjoy ourselves and have fun messing around with watercolor.
And play we did, by painting flowers from our imaginations and from life, copying and creating what we love. No worry about trying to get it just right, no fear of failure or making a mistake. Just playing. That's when she painted her very first painting, and it was beautiful.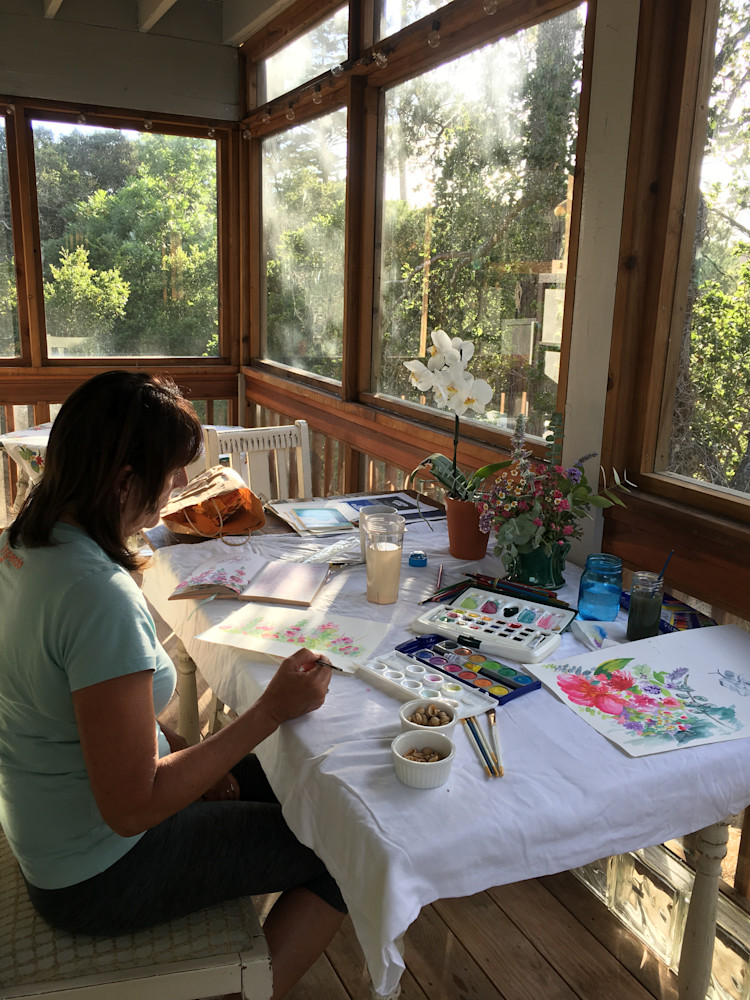 ---
Many of us have been waiting for a drum roll, alerting us to the exact moment when our long-awaited day has arrived - the day we've been waiting for all these years, when the perfect storm of opportunity meets preparation, when the planets align just so and we feel the earth move beneath our feet.
We may be waiting for our soulmate to appear on the scene. We may be waiting for an answer to a long-standing prayer for a friend's healing, or for our own. You may be waiting to find out you're finally pregnant. Or not. Perhaps you're waiting for a certain job to materialize, for a calling to come into fruition, or for once, not to react in anger to your difficult circumstances.
We are told to have patience and to trust God with the results, and so we wait.
"Waiting is a period of learning. The longer we wait, the more we hear about Him for whom we are waiting." Henri Nouwen
We've waited for so long, we don't know what it looks like when that long-awaited day actually comes.
"And sure enough even waiting will end...if you can just wait long enough." William Faulkner
For it may come after all. It may be here now, and you just have to step into it.
If you have prepared yourself with all the necessary supplies, if you have aligned your heart to God's heart, even if your faith feels small, if you know that He put this desire in your heart, then the answer will come when you least expect it.
And it may come in a most ordinary way.
If you've made yourself ready to the best of your ability, knowing that God wants the very best for you, it's okay to believe that your hopes and dreams are worth believing in and waiting for, and all that waiting will not be in vain. Even if the answer doesn't look like what you had imagined or what you thought you wanted.
Suddenly, with all the angels, you, like my friend, may find God has given you your answer, and today, you have painted a beautiful watercolor flower garden, right before your eyes.